Do you love Fruit Share? Well now you can show us just how much you care by committing some time to help keep Fruit Share going!
Other than our part-time summer coordinator, the Fruit Share you know and love is run by a small group of committed volunteers. This summer we are looking for a few more people to join the team and keep this great thing going.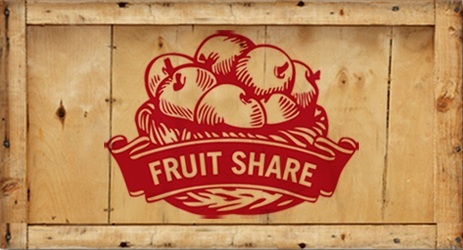 Do you love event planning? Have an interest in web design or social media? Looking to get some experience managing finances or applying for grants? There are so many ways to support Fruit Share, and we want to find something that will interest you and fit into your life.