Did you know we waste 40% of the food we grow in Canada (Ntl Resources Defense Council).  Yup, we put all that time, energy and resources into growing it, but it never makes it to our table.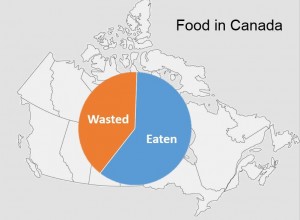 Are you as appalled as we are by this stat? We think we can do better and want to invite you to join our discussion about food waste in Manitoba.
Friday, October 16
7:00 pm to 10:00 pm
Tec Voc High School – 1555 Wall St.
Tickets $12 for Fruit Share members, $15 for fans of Fruit Share
What's Included?
7:00 pm Networking and Food Samples
Sample Manitoba Made goodies from Peg City Jam, Sleepy Owl, Fresh Roots Farm, Cornell Creme and Zenbars