Visit the Fruit Share website for more great blog posts.
Erin Crampton is the owner and chief instigator of Crampton's Market, whose tagline is "We sell good food to nice people." I recently had the opportunity to chat with Erin about her latest venture, an apple cider press.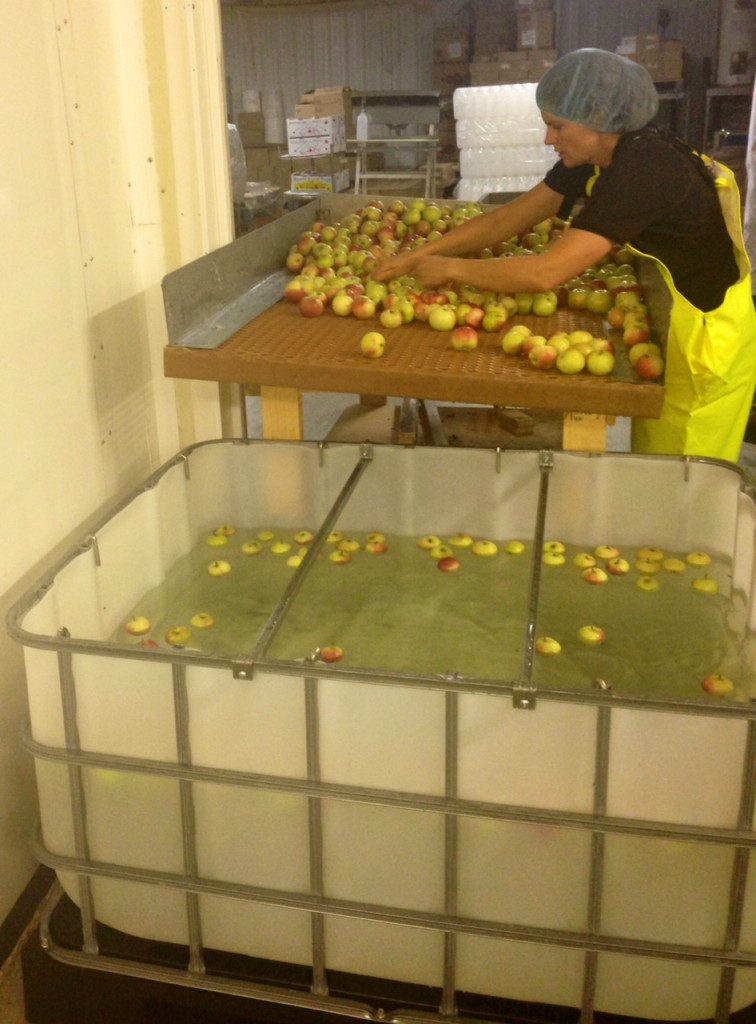 Where does this passion for local food come from? Erin laughs at the big question. She grew up on a farm outside Notre-Dame-des-Lourdes, where her parents ran a mixed cow-calf operation, raised grain, strawberries, raspberries and saskatoons, and because they weren't busy enough, started making jam in their commercially licensed kitchen.
So Erin comes from an entrepreneurial, agricultural spirit and knew lots of people in that realm.